Dr. Larry Wilde, DC
Comes to us from Alberta, CA

Dr. Larry Wilde was raised in southern Alberta, Canada, on a small farm. He married his long-time school friend, Kelly, and together they have eight wonderful children and 10 beautiful grandchildren. After completing undergraduate classes in Canada and at BYU, he graduated from Western States Chiropractic College in Portland, Oregon in 1988. Through his many years of practice he has truly enjoyed seeing the lives of thousands improve through Chiropractic and other natural methods. He uses Diversified and Bio-Energetic Synchronization Technique (B.E.S.T.) methods of chiropractic to help patients not only remove physical but also emotional and chemical interference in their body. The release of interference allows the body to function and vibrate at a higher level allowing a person to enjoy optimal health and life at the fullest level possible.
---
Dr. Greg Kofford, DC.
Comes to us from Gridley, CA

Dr. Greg Kofford grew up in Gridley, a small farm town in northern California. He first met his sweetheart Camille at a youth dance when he was only seventeen and went on to marry her five years later. They now have four children and reside in Cedar Hills, Utah. He enjoys spending time with his family backpacking, running, dirt biking, and scuba diving. Dr. Kofford became passionate about chiropractic as a high school basketball player understanding then, the importance between proper health and function. He graduated from Palmer College of Chiropractic with emphasis on sports chiropractic and was fortunate to be able to be part of the Salt Lake City 2002 World Olympic Games where he worked with several different teams from throughout the world. He also is educated in the allergy elimination technique of N.A.E.T. named after its founder, Devi Nambudripad, MD, DC, PhD. It is a remarkable non-invasive, bio-energetic technique based on Oriental medical principles and Western based kinesiology and chiropractic. Dr. Kofford's goal in practice is to help sick people get well and to help well people become even better!
---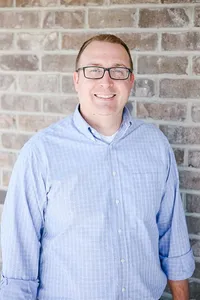 Dr. Joshua Bryan, DC
Comes to us from Idaho Falls, ID

Dr. Joshua Bryan grew up in Southeastern Idaho in a small farming community outside of Idaho Falls. He is the oldest of a family of five boys. Dr. Bryan graduated valedictorian from Bonneville High School and then continued on to BYU. After serving an LDS mission to Spain, Dr. Bryan graduated with a B.A. in Spanish from the Y with a minor in zoology. He then attended Palmer College of Chiropractic in Davenport, Iowa. He graduated Suma Cum Laude in 2004. Dr. Bryan loves being a chiropractor. He especially loves treating whole families. He loves working with extremities particularly shoulders and knees. His professional interests include sports medicine and rehabilitative medicine, as well as general exercise and nutrition. His personal interests include playing soccer or golf, reading, being in the outdoors, and doing things with his family. He currently lives in American Fork with his wife and three children.